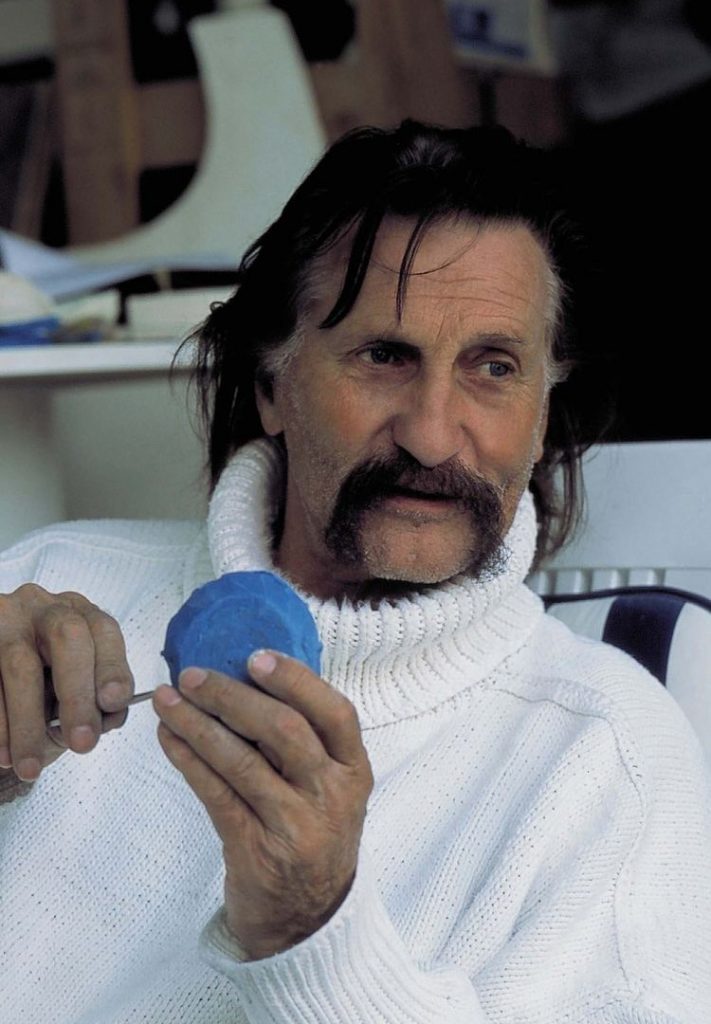 Luigi Colani was born in Berlin in 1928
His father, a Swiss-Italian film architect, and his mother, who also worked in the theatre world, nurtured Luigi's imagination and craftsmanship from an early age and encouraged him to make his own toys.
After the war, Colani attended courses in sculpture and painting at the Hochschule für Bildende Künste in Berlin. He then moved to Paris to study aerodynamics at the Sorbonne.
Influencing his work as a designer were, on the one hand, his childhood experiences, his passion for means of transport and his imagination as a constructor and, on the other hand, his enthusiasm for natural forms and his studies in Paris.
The name Colani is associated above all with sports cars and space vehicles, which are characterised by flowing, futuristic lines and distinctly organic forms respectively. In his long career, the "scientist of form" has worked for leading car brands such as Fiat, Alfa Romeo, Lancia, Volkswagen and BMW. In the 1960s, he devoted himself to the design of furniture, and in the 1970s he extended his work to a wide variety of areas, so that it ranged from furniture accessories to trucks, from kitchens to ballpoint pens and televisions.
The designs for the handle of the Canon T90 and aircraft turbines were also created during this period.
Luigi Colani, internationally renowned eco-designer and source of inspiration for all great designers of the past fifty years, predicted the destruction of nature as early as the 1960s: from this dramatic perspective and from the awareness of his debt to nature – he used to say that his works were "90 percent inspired by nature and 10 percent redesigned by Colani" – the concept of BioDesign was born.
Luigi Colani passed away on 13 September 2019, leaving us with the legacy of his thinking and commitment to protecting nature. Following in Luigi Colani's footsteps today is Roberto Guerini, founder of the BioDesign Foundation, who continues the fight to preserve nature.