T he BioDesign Foundation is leanly organized and works passionately with renowned experts in their fields to achieve its conservation goals. For us, non-profit nature conservation work is a very valuable privilege.
The BioDesign Foundation is managed by the Foundation Management. The Board of Trustees supervises, advises and supports the management of the Foundation in its activities.
The BioDesign Foundation is represented regionally and thematically by its Ambassadors, who organize projects and activities for nature conservation on site together with the Custodians.
Foundation Board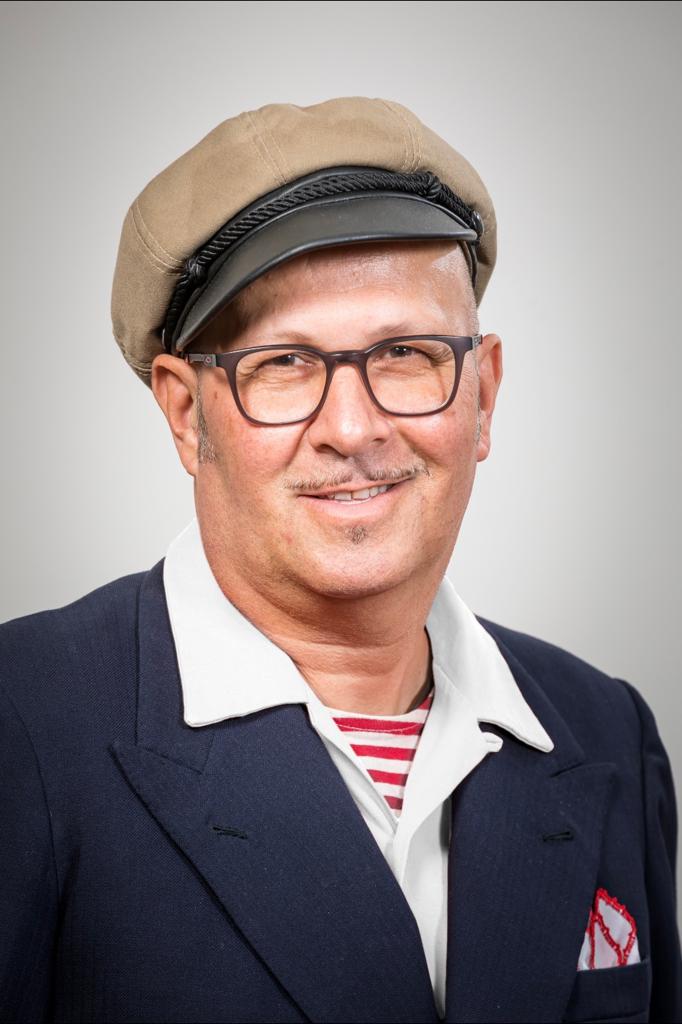 Roberto Guerini
President
Roberto Guerini is an interior architect, designer and adventurer.
He has worked as a designer and interior decorator while studying economics in St. Gallen. He has designed his own furniture and interior collections and at the same time organised concerts, cultural events and art exhibitions for years.
As a speaker, Guerini talks about experiencing nature up close, rediscovering its beauty, living in harmony with it and drawing pure design inspiration from it.
He advocates the idea that you can only effectively protect and preserve what you truly know and love.
From 2007 to 2019, Roberto Guerini was first an apprentice and later a personal assistant to Prof. Luigi Colani.
He supported him in the dissemination of BioDesign and curated exhibitions at the Milan Triennale, in Moscow and Seoul, among others.
In 2013, he was appointed Chief Designer Colani by Luigi Colani. He is co-founder and CEO of Colani AG, of which he is Design Director.
Today, Roberto Guerini is President of the BioDesign Foundation and preserves the legacy of Luigi Colani and his thinking. He also writes the BioDesign Codex, which he developed during the years of collaboration with Colani.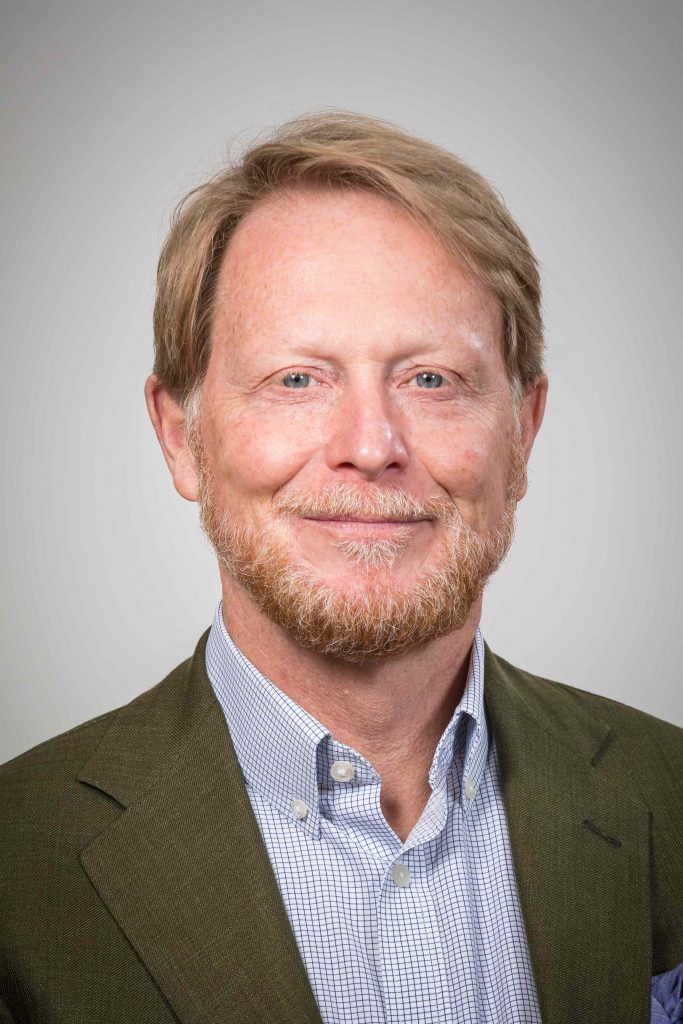 Peter Hoedemaker
Peter Hoedemaker is a manager with great managerial experience in important realities of which he has been the author of a strong development.
CEO of KAEFER Isolation Technology GmbH & Co. KG for twenty years, he was instrumental in the strong growth of the company, which boasts a turnover of 1.6 billion Euros and 28,000 employees.
After studying at the Royal Dutch Military Academy, he continued his studies at the Erasmus University of Rotterdam and obtained a Master's degree from the Business School International ESCP. He is fluent in Dutch, German, English, French and Spanish.
He is a member of the Board of Management of Roland Mills United GmbH & Co. KG and since 2013 of the Advisory Board of BEGO Bremer Goldschlägerei Wilh. Herbst & CO. KG; since 2018 he has been a member of the advisory board of reimer logistics GmbH & Co. KG in Bremen.
On a voluntary basis He is founder and president of the European Industrial Insulation Foundation, president of the Gesellschaft der Freunde der Universität Bremen (Society of Friends of the University of Bremen) and of the Jacobs Universität Bremen, as well as being also founder and president of the Polo Club Hagen- Grinden.
Since 2021 he has been vice president of the BioDesign Foundation, to which he dedicates most of his time.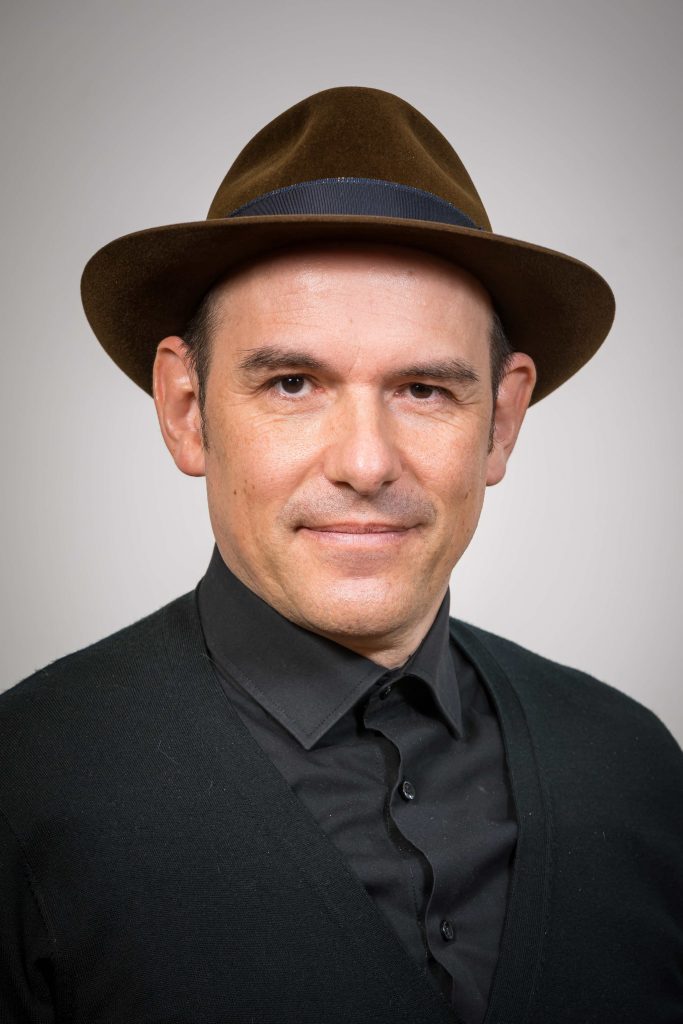 Piero Stinelli
A long-time entrepreneur in the digital, TV and mobile sectors, he is co-founder and board member of BioDesign Projekten Ylem GmbH (2008) and Albatros Management AG (2016).
He studied at the University of St. Gallen (HSG, International Affairs, Economics). Since 1990 he has been developing online applications. He is co-founder and CEO of VADIAN.NET AG, co-founder of e-commerce and marketing companies such as Klang und Kleid GmbH, St. Gallen, KlangundKleid.de GmbH and Realkonsum Großhandelsgesellschaft mbH in Munich. He is co-founder of several online media: wetter.ch, jobs.ch, kredit.ch, domains.ch, wirtschaft.ch and news.ch etc. He is co-editor of greeninvestment.ch (2006-2016), and Taxi Studien and Trademarks (2011). He co-founder of Kulturlocation Palace.sg (2006).
In the fields of online and mobile marketing, Stinelli holds roles of co-founder or member of the board of directors for various companies such as aspsms.com, Mediabox Digital AG, Montemedia AG, AdSpot GmbH, theINDUSTRY AG etc.
He developed and launched the Contact Tracing Tools for gastronomy and cultural institutions in the year 2020 (quichreg.ch: Quick-SMS, Quick-QR, Quick-ID).
Always committed to the preservation of knowledge, culture and sustainability, he is the initiator and co-founder of the World Internet Archive St. Gallen / Europe (2020) together with the Symposium of St. Gallen (symposium.org) and archive.org of St. Francisco. The project aims to secure, digitize and further process world knowledge in the European location of St. Gallen, a UNESCO World Heritage city, home to the famous abbey library.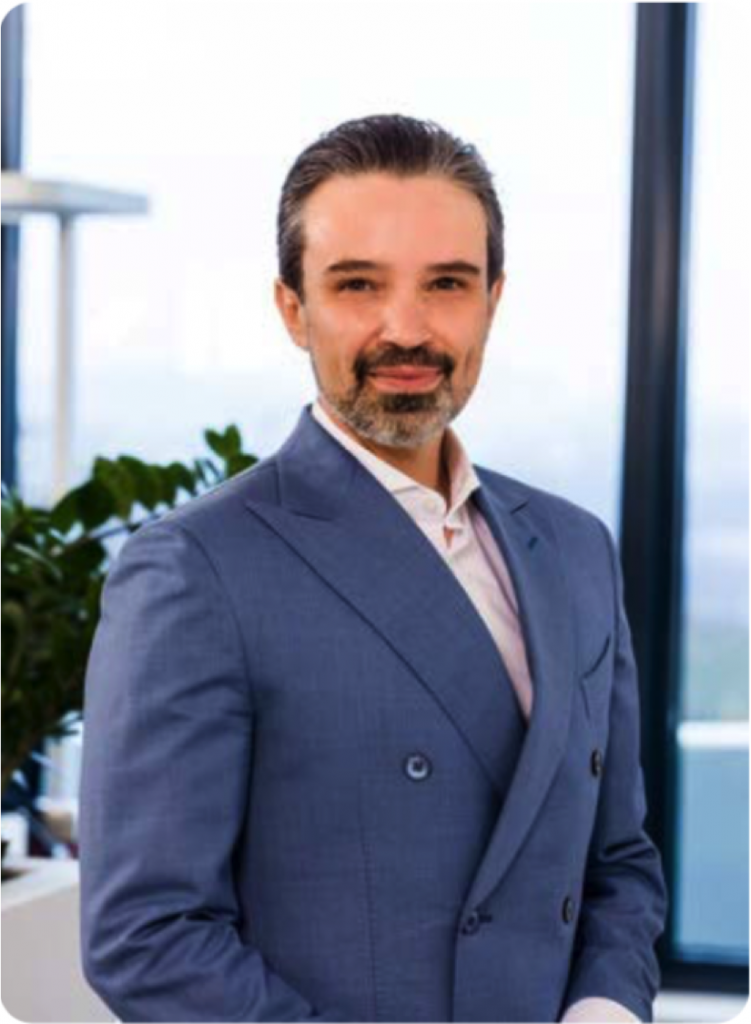 Daniel Schaal
As a board member of the BioDesign Foundation, Daniel Schaal oversees the financial aspects of the foundation.
He has been a notary since 2018 and practices in Baden-Württemberg, where he also works as a lecturer at the chamber of notaries in the region and is the co-author of various law textbooks.
He studied at the Academy of Notaries in Stuttgart and holds a master's degree in commercial and restructuring law at the Westphalian Wilhelms-Universität in Münster.
He is a volunteer on the board of a sub-foundation of the Kreissparkasse Heilbronn and the Diakoniestiftung.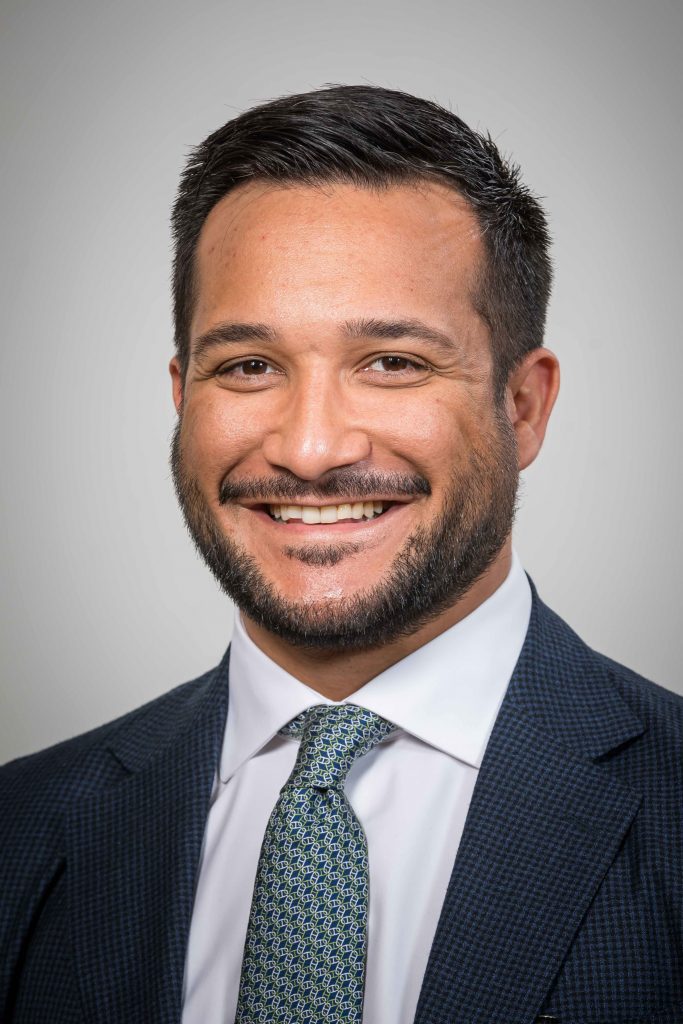 Roberto Fiorello
Graduated in Economics from Bocconi University in Milan, he subsequently obtained a Master's degree from the University of Berkeley, California, and INSEAD, Fontainebleau, France.
He began his professional career in the strategic department of Millward Brown / WPP Group, a leading American multinational company in the field of brand strategy, advertising and business development consultancy.
Fiorello therefore worked in different markets and categories. He has lived in many countries, curating several leading brands, and has been involved intensely in design and artistic creations.
His career has led him to hold important positions on the boards of directors of large organizations such as Campari Group, Pernod Ricard, The Absolut Company, Venini and Damiani Group.
Until 2022 he was Chief Executive Officer of the Colani Group, where he was responsible for restructuring the internal organization of the business units and the respective activities, maintaining a particular focus on the sectors of mobility, nautical art, design and architecture.
Fiorello is now a director of the BioDesign Foundation.
He is a passionate, driven and positive person, and is convinced that the beauty and power of nature will inspire future generations.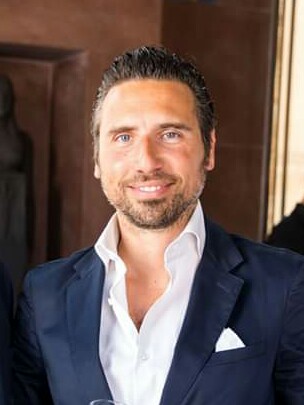 Emanuele Mazzaro
Emanuele Mazzaro has been a lawyer since 2007, owner of his own law firm in Padua since 2013, he specializes in Administrative Law and in relations with Public Administrations and Public Companies.
Since 2017 he has acquired the title of cassation lawyer, the youngest of the court to which he belongs and is authorized to practice before the higher courts.
He has collaborated in his professional career with the State Attorney's Office from 2006 to 2008 and is currently the legal trustee of the National Association of Municipalities.
He is the supervisory and control body of private companies and public companies.
From 2016 to 2022 he held the position of General Manager of the Chioggia wholesale fish market, the first market in Italy for a fleet of fishing boats, and since July 2022 he has held the position of Director for Italy and the Mediterranean of the BioDesign Foundation and President of the related Italian Association.
He shares with the President of the BioDesign Foundation Roberto Guerini the idea of experiencing nature up close, of rediscovering its beauty and living in harmony with it, doing everything in his power to protect and conserve it and thus preserve the new generations he considers the future of our company.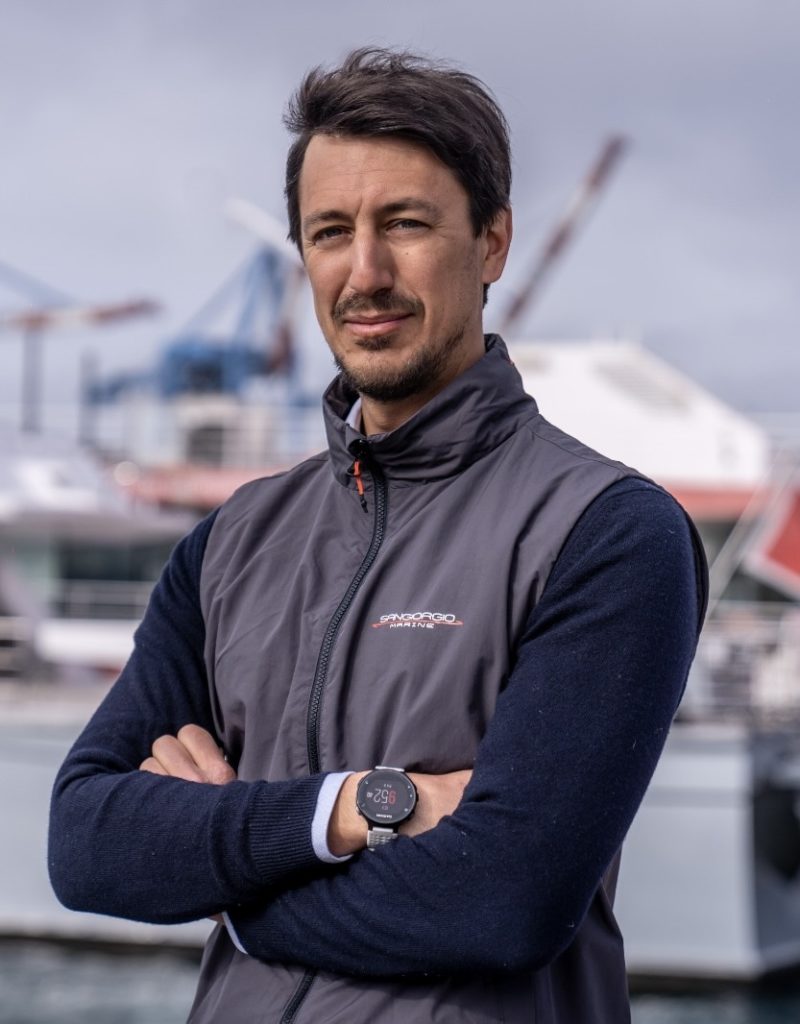 Edoardo Bianchi
Sailor and athlete and Olympian, he took part in the Athens 2004 and Beijing 2008 Olympics sailing on the Tornado.
Graduated with honors in Naval and Nautical Engineering at the University of Genoa in 2010, in 2011 he founded his first company, Blacks Composites, dedicated to the production of components in composite material for the nautical and automotive industries.
Between 2014 and 2021 he deals with the construction of racing sailboats such as TP52, Imoca60, VOR60 et al., and is also responsible, among others, for the America's Cup projects for Land Rover BAR, first, and Luna Rossa Prada Pirelli, then.
Television commentator in the RAI studios for the regattas of the 36th America's Cup, Edoardo concludes 2021 by founding Sangiorgio Marine in Genoa, a shipyard dedicated to the construction and refit of racing and fast-cruising boats in composite material and with a high technological content. Vice president of the BioDesign Foundation Italia, he has always been in love with the sea, which he lives for work and passion, and as well as a sailor, also a surfer and kiter.
Custodians
The Keepers are advocates and activists on the ground, engaging in projects and actions with sense and understanding for nature conservation.
They are the people who courageously participate in the fight for nature, stand up for nature conservation in the community of the BioDesign Foundation and develop and impart knowledge in this regard.
The custodians support the Foundation actively and/or as financial supporters. In the caretaker community, they are united by their recognition of the BioDesign Code for Caretakers as a common working document and responsible shared values.
The custodians' conservation projects and actions are made public at www.thecustodians.org.