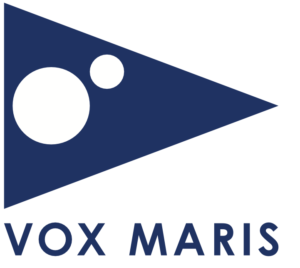 In collaboration with the consortium of Chioggia shipowners, the BioDesign Foundation has developed and implemented an effective solution for the collection and disposal of discarded fishing nets and the plastic "caught" in fishing nets: this has given rise to the Vox Maris Project.

The foundation collects fishing waste (nets and other materials) in containers placed near ports and fish markets.
The fishermen deliver the nets and other materials, which are then weighed and processed by the foundation's staff.
In just one year, 100,000 kg of fishing nets and other fishing equipment have already been collected in Chioggia.
The fishermen have brought them to the containers set up at the municipal wholesale fish market, so that disposal at sea could be avoided. Fishing nets with an estimated total weight of 100,000 tonnes end up in the Mediterranean Sea every year.
They break down into microplastic particles that poison the sea, its inhabitants and eventually humans.
We must prevent fishing nets and other gear used in fishing from being dumped in the sea.
The target in Italy for 2023 is to reduce the number of nets disposed of in the sea to "ZERO". This is possible by instead putting the waste in the containers near the port set up by the Foundation.
To achieve this goal, we need as much support as possible.